---
Interested in enrolling in a Practical Nursing program at the Fairview Campus?  Complete our survey!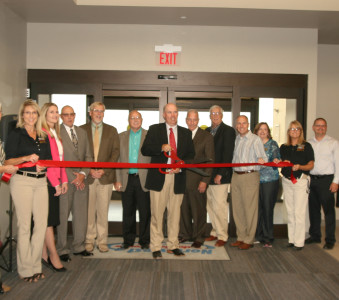 NWTC Alva Building Dedication
---
Alva's Assistant Superintendent, Daren Slater, NWTC Superintendent, Dr. Harris, NWTC Board of Education members, and NWTC staff are joined by Dr Marcie Mack, Oklahoma State CareerTech Director, Speaker of the House Jeffrey Hickman, and members of the Alva Chamber of Commerce for the Ribbon Cutting of the new addition.

View more NWTC News !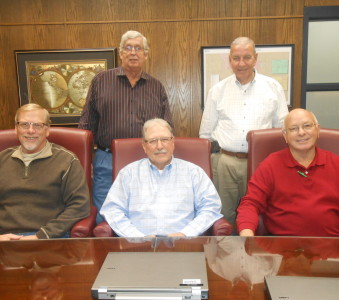 School Board Appreciation Month
---
NWTC's School Board members have over 50 years of combined school board experience.  Pictured include:  (back row l to r) Stan Kline and Dean Meyer, (front row l to r) Dr. Carl Newton, Randy Reed and Butch Edingfield.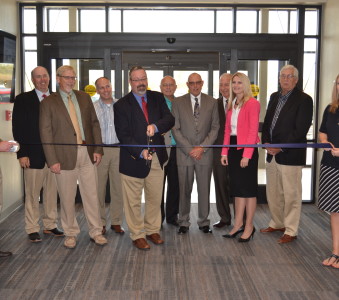 NWTC Fairview Building Dedication
---
Fairview's Assistant Superintendent, Colt Shaw, NWTC Superintendent, Dr Harris, NWTC Board of Education members, and NWTC staff are joined by State CareerTech Director, Dr Marcie Mack, Speaker of the House Jeffrey Hickman, and members of the Fairview Chamber of Commerce for a Ribbon Cutting during the dedication of the new addition October 19, 2015.
NWTC Advisory Committees
---
Thank you to all of our stakeholders who attended the NWTC Advisory Committee meetings on our Alva and Fairview campuses! Each career major program has an industry specific advisory committee consisting of local employers and business owners, students, parents, and public school educators who offer input on curriculum, equipment, facilities, etc. The BIS staff also utilizes advisory committees to gather data and suggestions on area training needs and customer satisfaction. Data from these advisory committees provide immediate and actionable information that assists NWTC with an innovative planning process. Listening to key stakeholder groups and learning from their input allows NWTC to determine specific training and educational needs. We appreciate your time and energy to help NWTC be its best!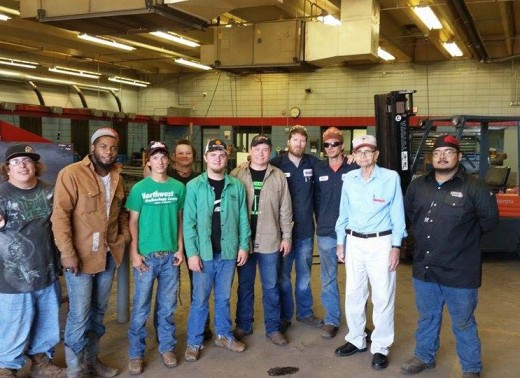 Industry Credentials
---
Industry certifications, credentials, and licensures are essential to the success of students in every workforce area. NWTC has established a goal that all career major students will earn at least one industry certification that has been aligned to the student's career major. Certifications include, but are not limited to: ASE, Department of Labor Welding, Health certifications and licensures, ProStart.
WorkKeys Credentials
---
The ACT WorkKeys Assessment is administered to all full time students attending NWTC.  Results from WorkKeys scores are utilized to assess student performance, strengths, and validate student skills relating to industry standards.  NWTC utilizes the skill standards for Reading for Information, Locating Information and Applied Mathematics to measure and provide a baseline of data reflecting career readiness in core skills deemed critical for job success.
Students of the Quarter
---
NWTC Fairview recognizes the Students of the Quarter for the Fall Semester January 6, 2016. Congratulations to the students selected. Recognition well deserved!
Morning students selected are Ashley Tucker – Culinary student from Fairview High School and Ricky Chandler – Auto student from Canton High School.

Afternoon students selected are Capri Gahr – Digital Design student from Aline-Cleo High School and Taylor Jones – Welding student from Ringwood High School.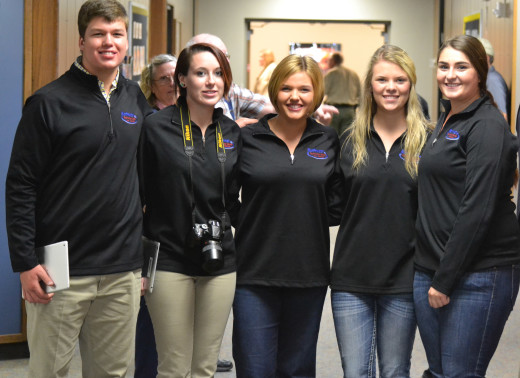 SLC Students Represent as Building Guides
---
Superintendent's Leadership Class students represented NWTC at the Building Dedication serving as campus guides for visitors.
(Left to right) Dawson Hayworth – Biomed/FHS, Capri Gahr – Business & Computers/ACHS, Ashley Tucker, Business & Computers and Culinary/FHS, Shanna Lamle – Business & Computers and Biomed/FHS, and Erin Cusack – Biomed/FHS.
Visit the Student Organizations page for more information about all the NWTC Student Organizations!
Program News
---
Northwest Technology Center provides a fine dining experience for community members

The Culinary Arts students and instructor, Jeanette Blevins, are excited to have been able to provide a Candlelight Light Dinner held Wednesday, December 9, 2015 at the NWTC Fairview campus. Eight Fairview community members won the dinner in the auction to raise money toward the purchase of cardiac equipment for the Fairview Regional Medical Center. The Culinary Art students would like to thank Mrs. Harris and Dr. Harris for greeting our guests, assisting us, and encouraging us to provide this experience! A very special Thank you to our wonderful supportive community members who won the dinner supporting the Fairview Regional Medical Center Foundation and Northwest Technology Center.
Visit the Culinary Program page for more information about the Culinary Program offered at the Fairview Campus!
---